It's always important to set your North Star before embarking on your journey. I made a
PITCH DECK
 for myself as an exercise to organize my inspirations and build out a blueprint for my visual treatment. This is always such a fun part of the process where you get to discover, gawk at and get inspired by other artists, and dream big about the mega potential of your project. 
LOOK & FEEL


Everything appears to be – or theoretically should be perfect – but it's not. The eerily saturated paintings of American homes and streets by Kenton Nelson capture this exact discomfort in the dissonance between expectation and reality. While the brightly lit subjects in his paintings gesture a highly optimistic spirit, the harsh lighting actually creates sharp, dark shadows that seem to hint at something much more ominous. Borrowing this visual language from Nelson's paintings, I wanted to use saturated colors and high-contrast lighting in my environments to emulate the similar eeriness as well as dramatize the tension between the two characters.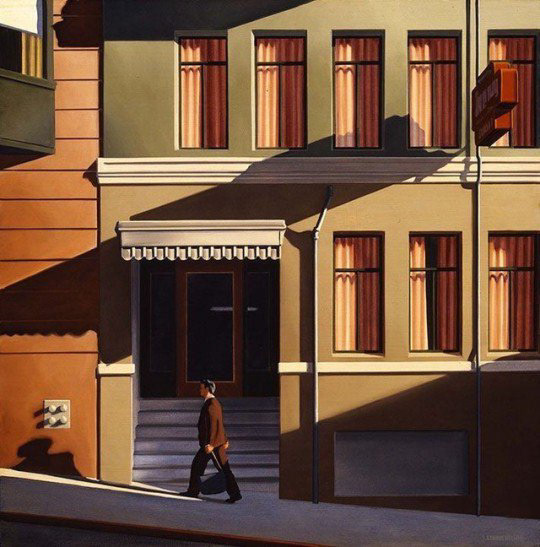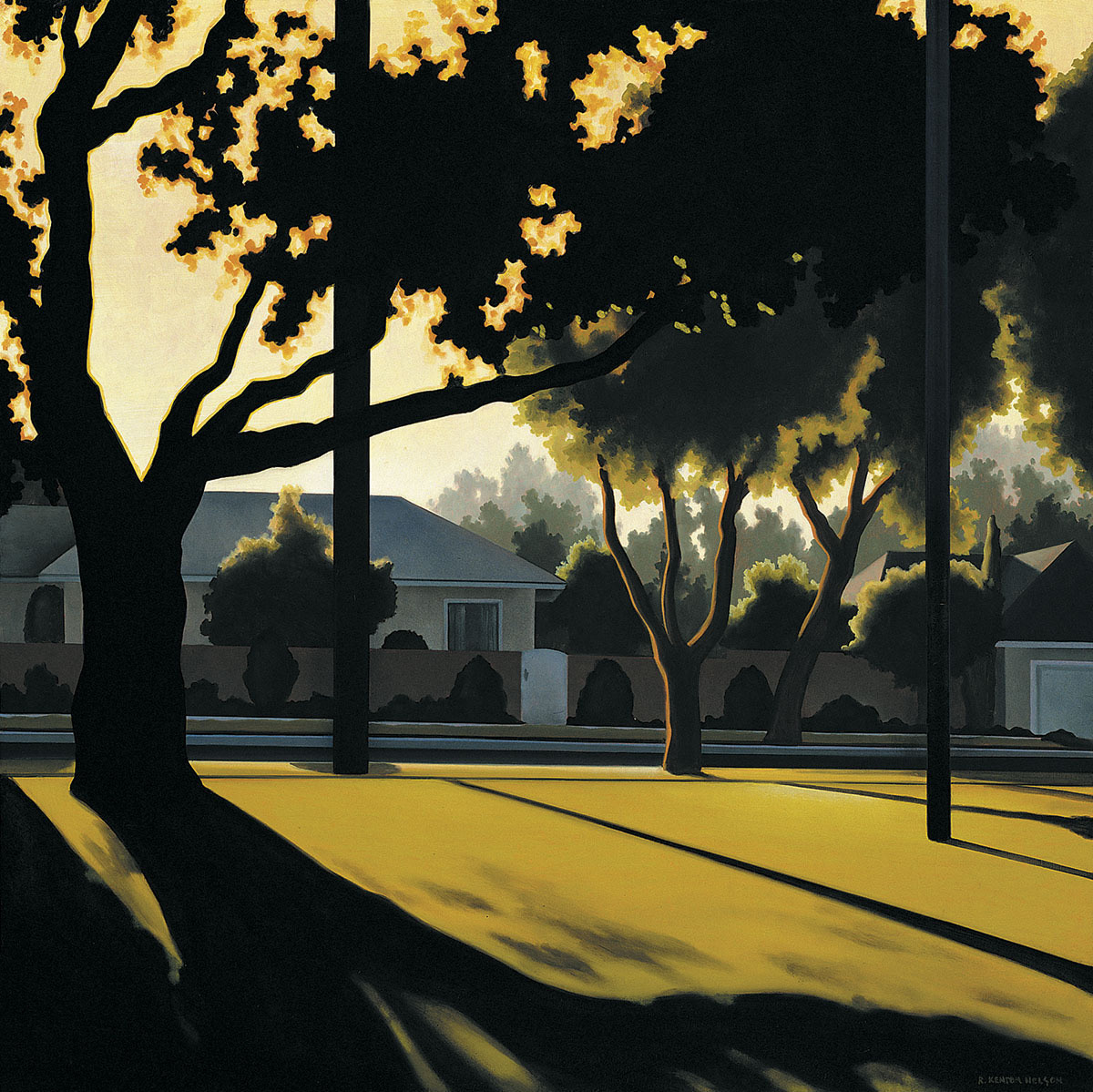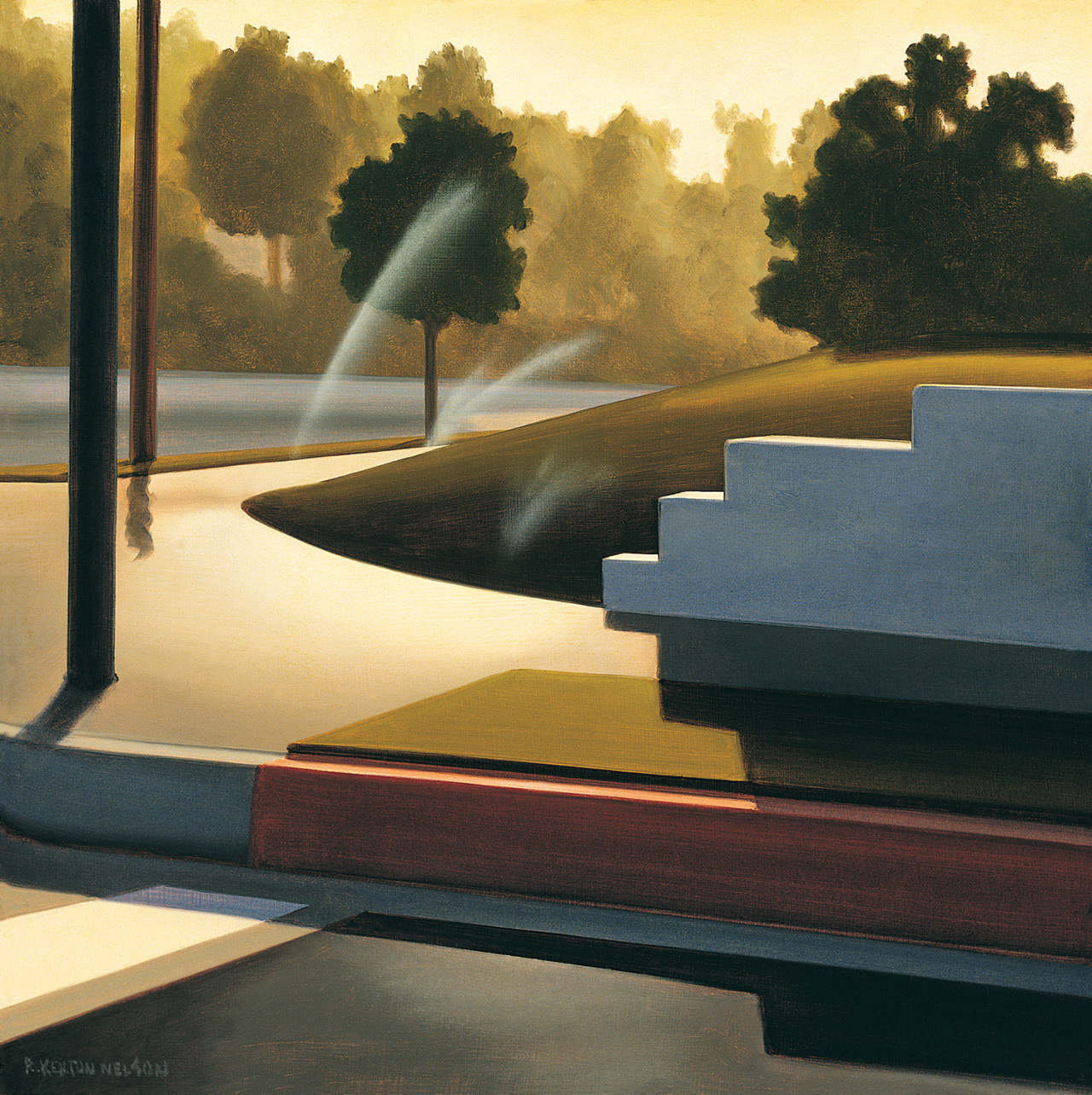 SCENE  BREAKDOWN

Each scene serves a specific purpose in Nick's emotional trajectory. Here's a breakdown with mood boards that pertain to the unique look&feel for each scene.
S C 0 1 :   M O R N I N G   R O U T I N E
We meet our peculiarly precocious protagonist, Nick, getting ready for what appears to be a full-fledged office job. In this opening sequence, we are led to believe Nick has it all together. The scene is lit with confident morning light that is ready to take on the world. And yet, the "perfect" morning routine should feel somewhat sterile and even mechanic, as found in small details within the scene (i.e. his OCD closet). See below for Nick's house exterior & interior mood board, as well as THE ULTIMATE morning routine inspo.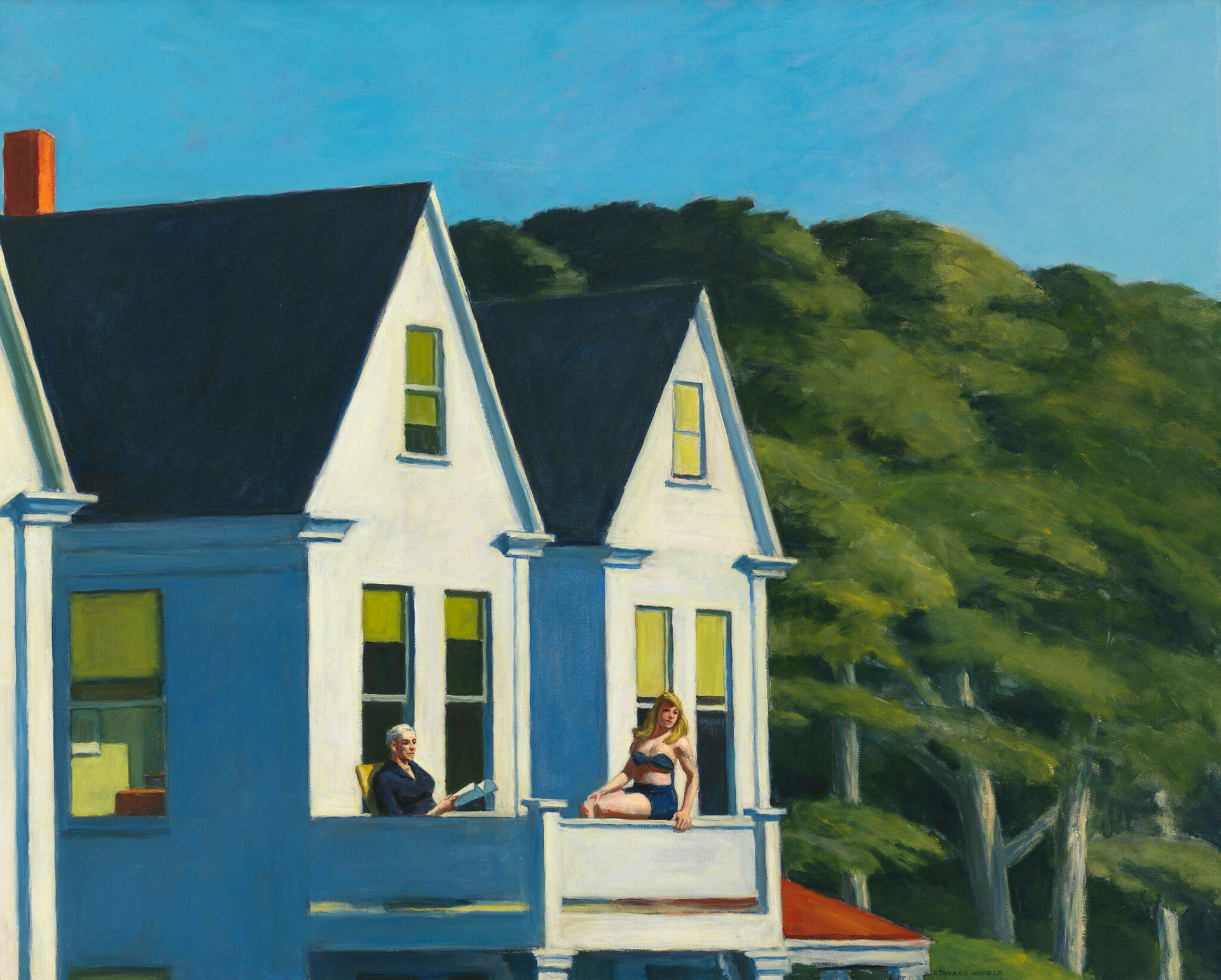 S C 0 2 :   T H E   E N C O U N T E R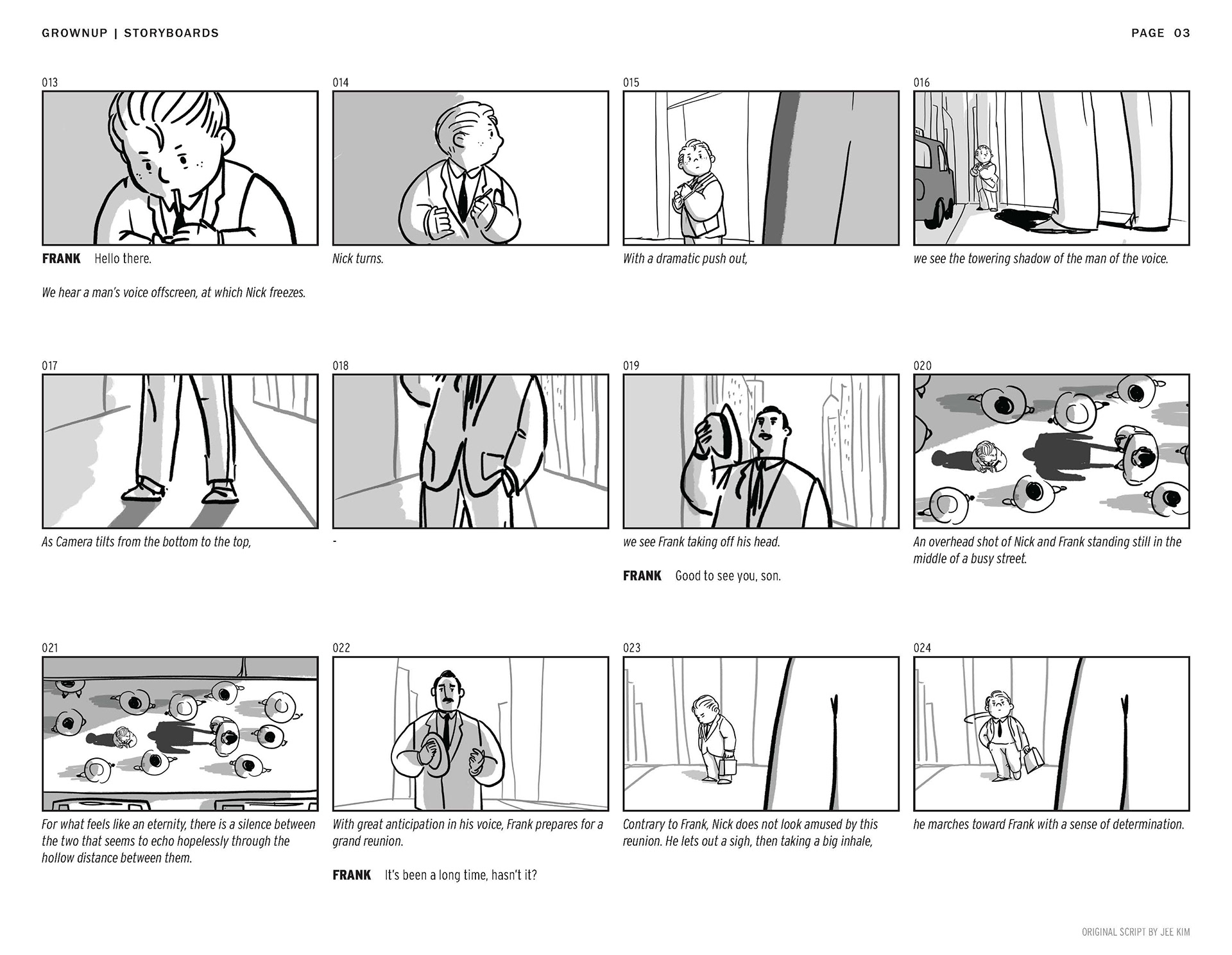 Nick gets off work and sees Frank for the first time in a long while. However, Nick wastes no breath to speak with Frank. This is where Nick's seemingly perfect life starts to crack. The scene taking place right around the golden hour, the blazing orange light pushes the drama of the scene to the edge and casts sharp, dramatic shadows – all the while speaking for Nick's clear rage at seeing Frank. At the end of this scene, we get our first hint at who Nick really is through his shadow.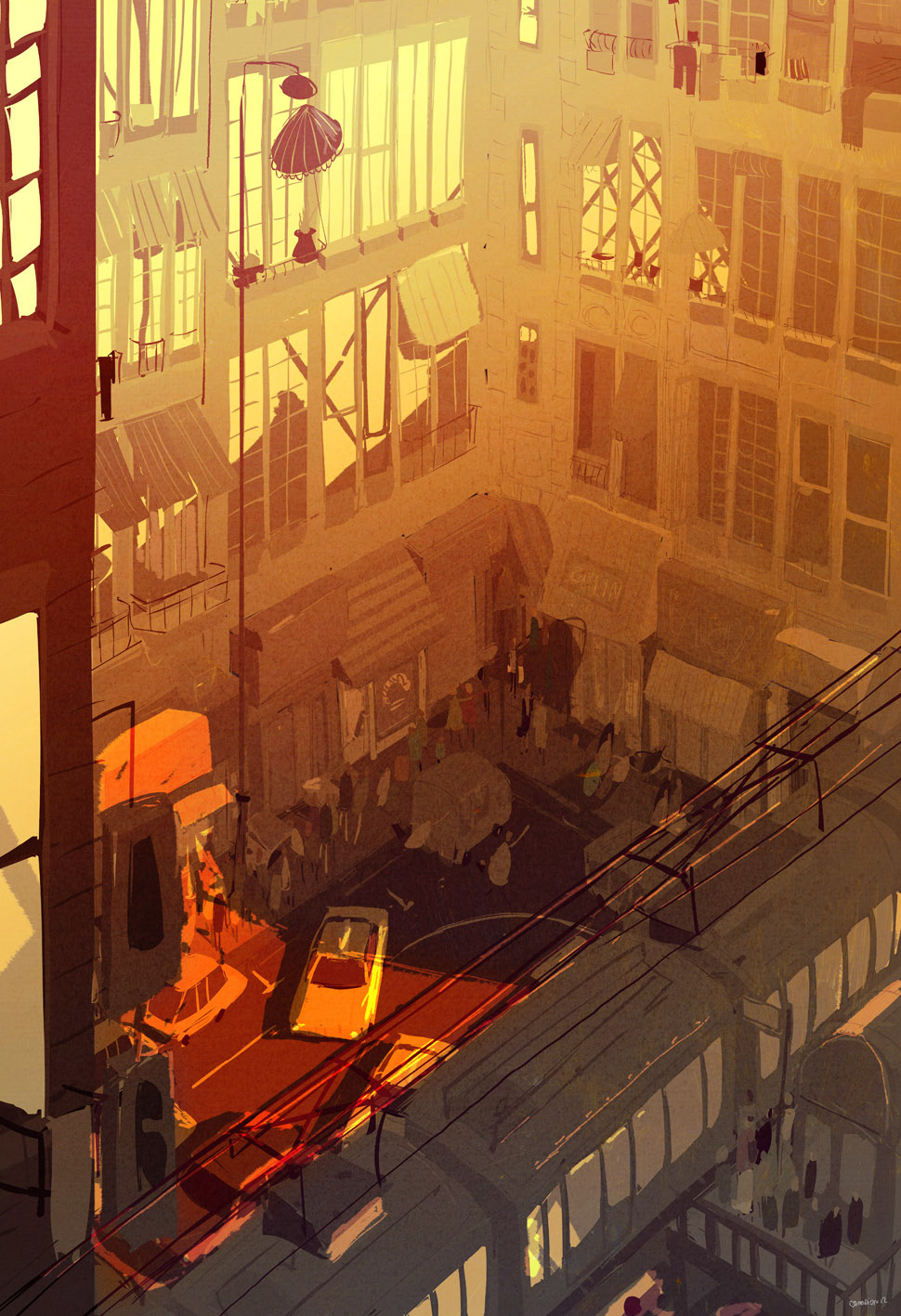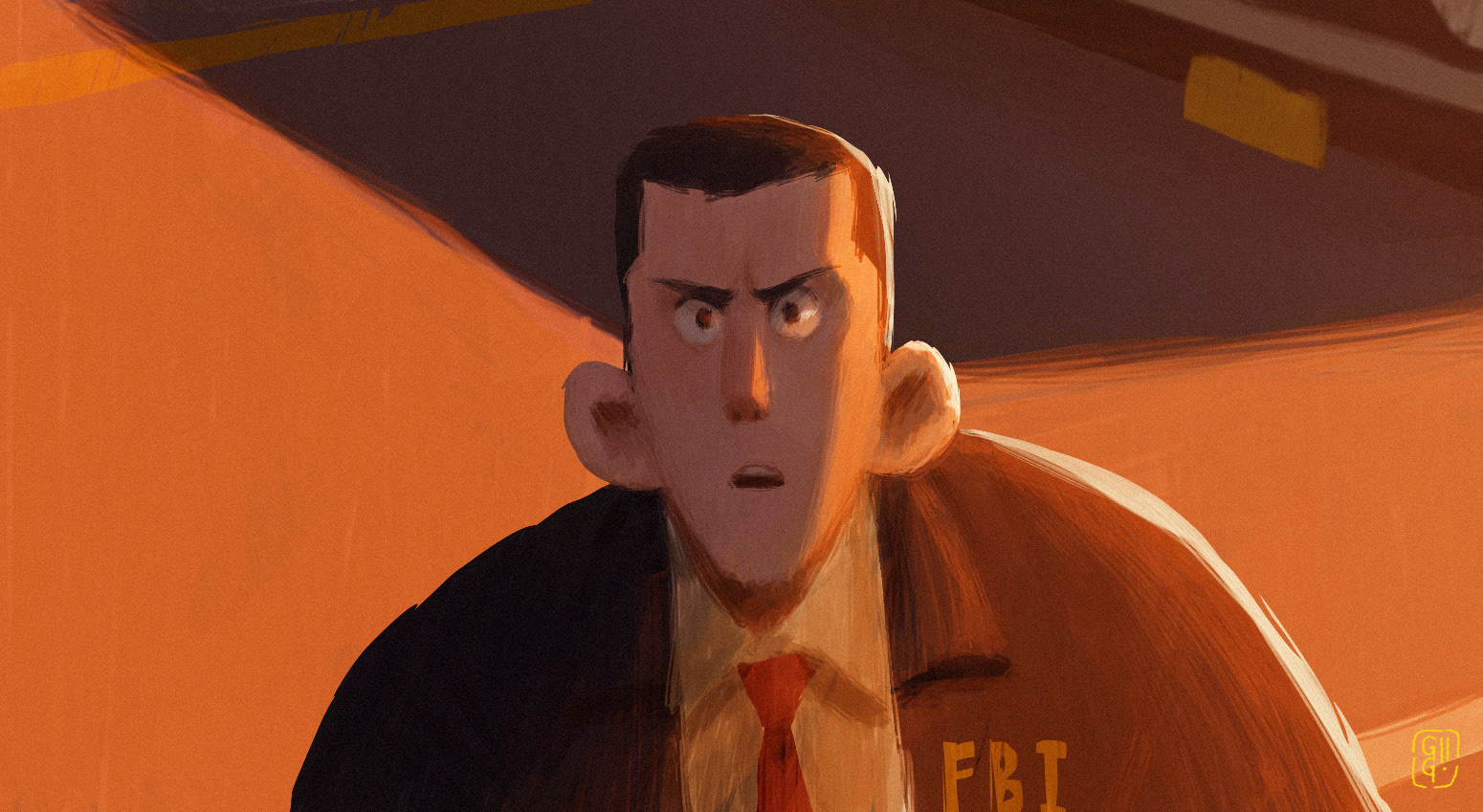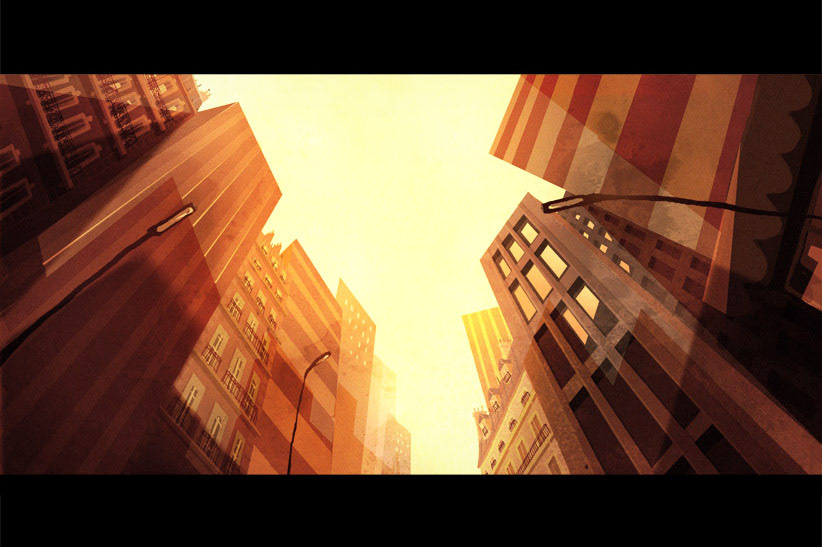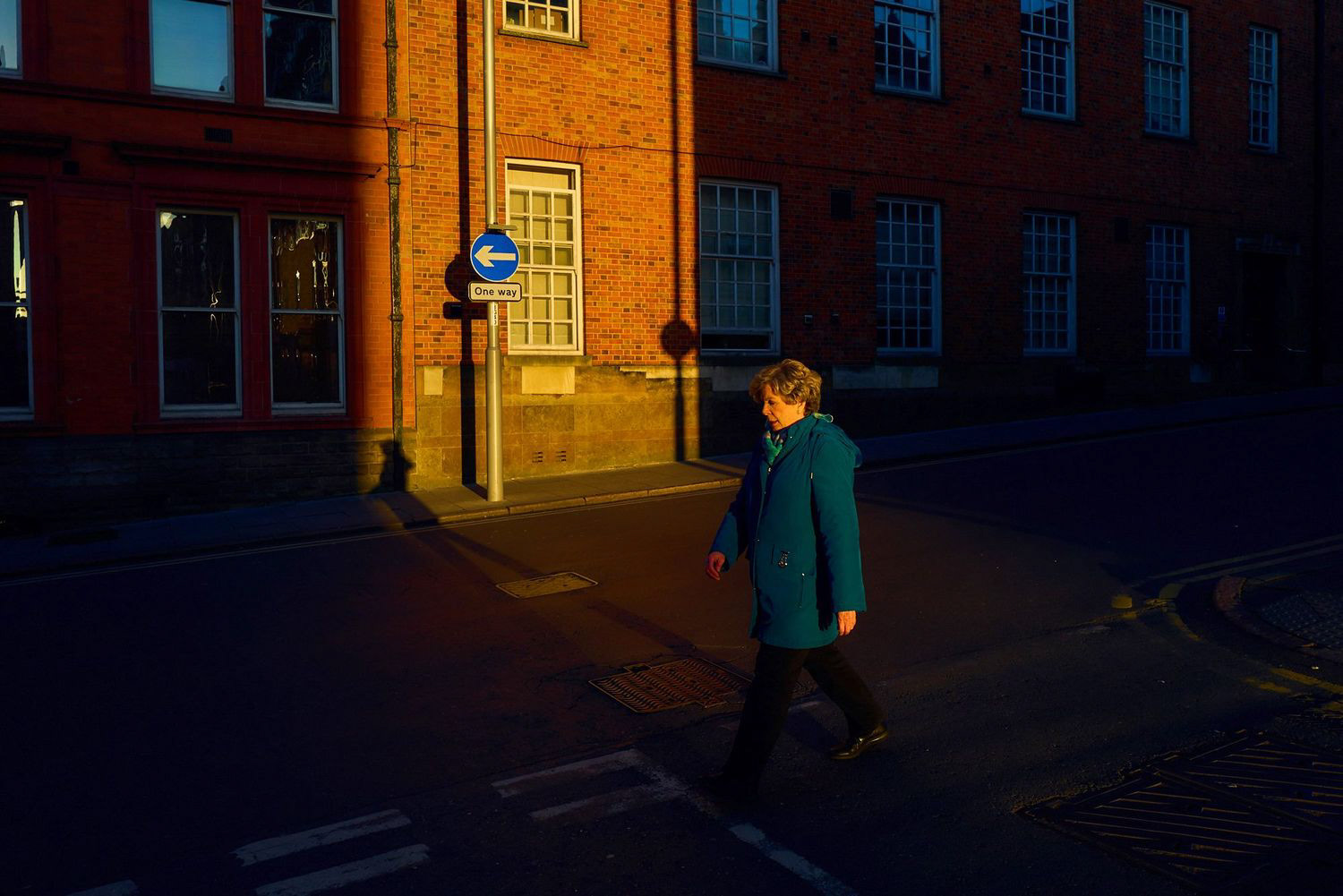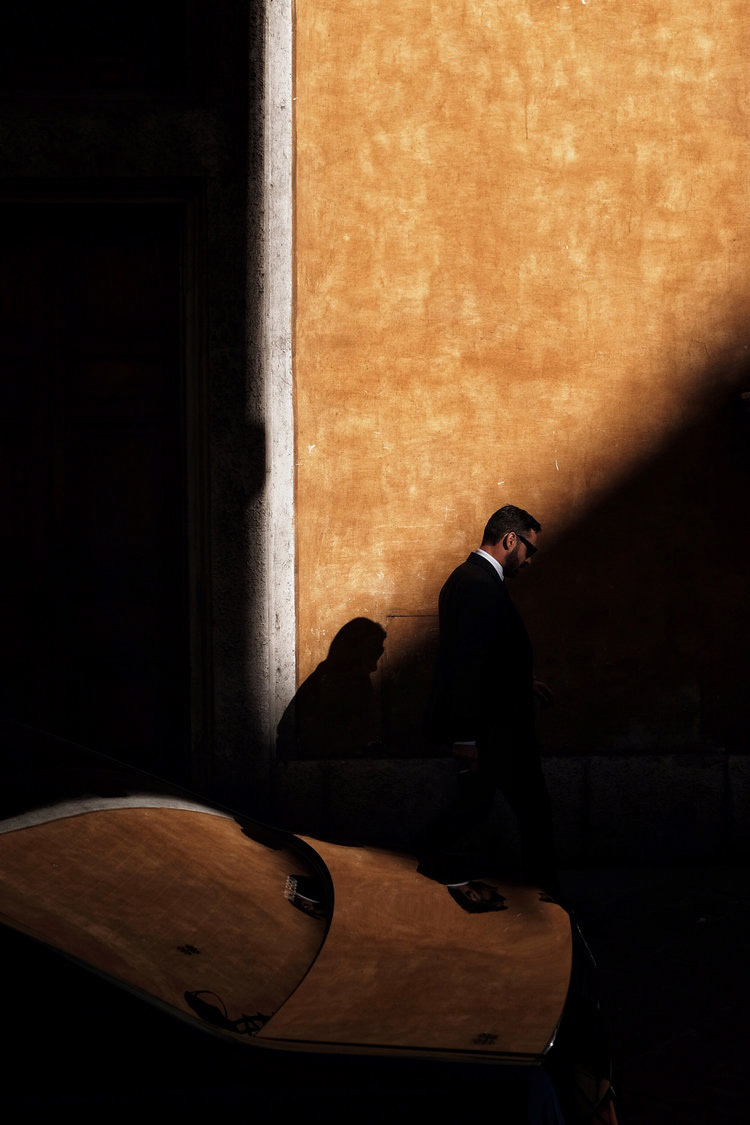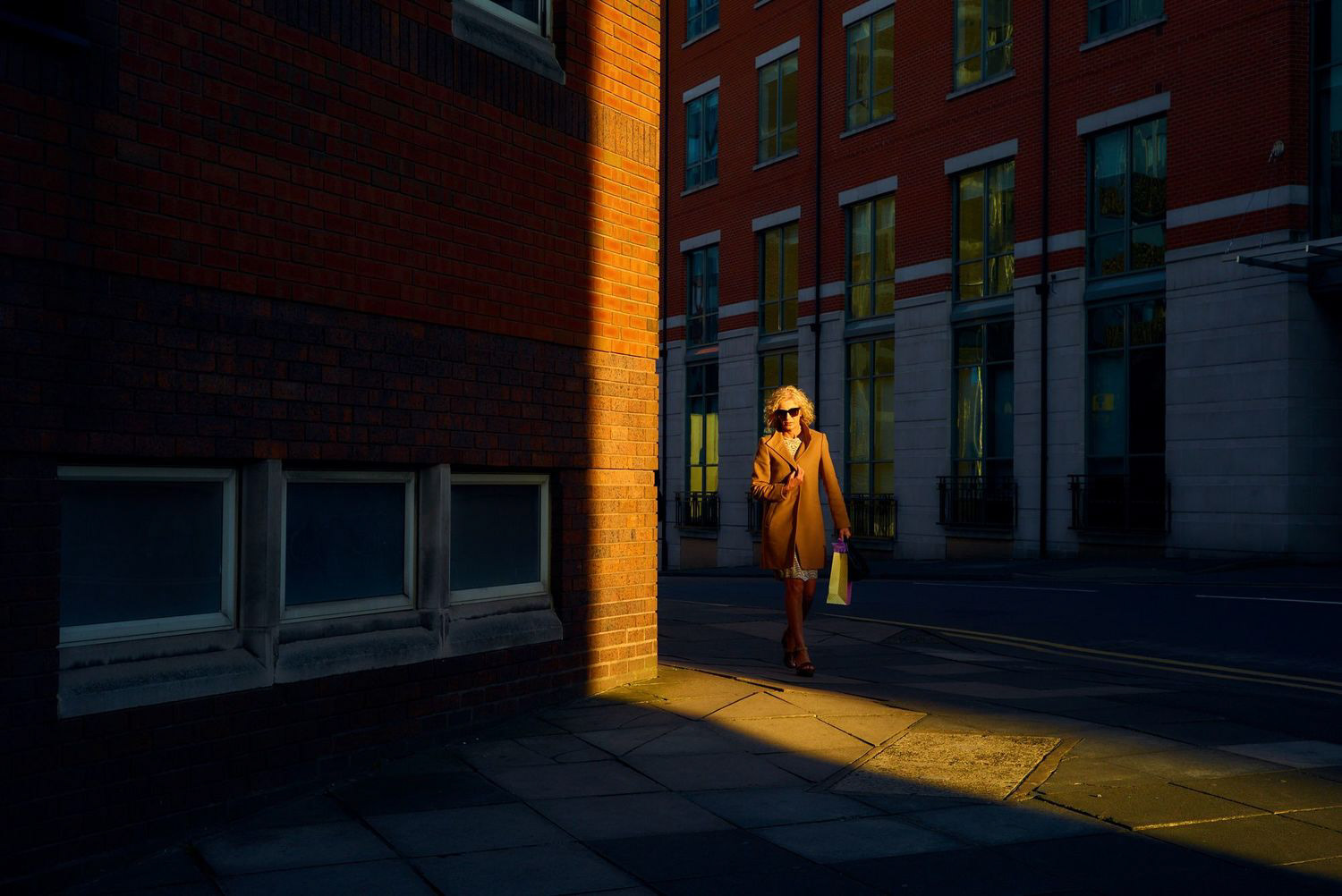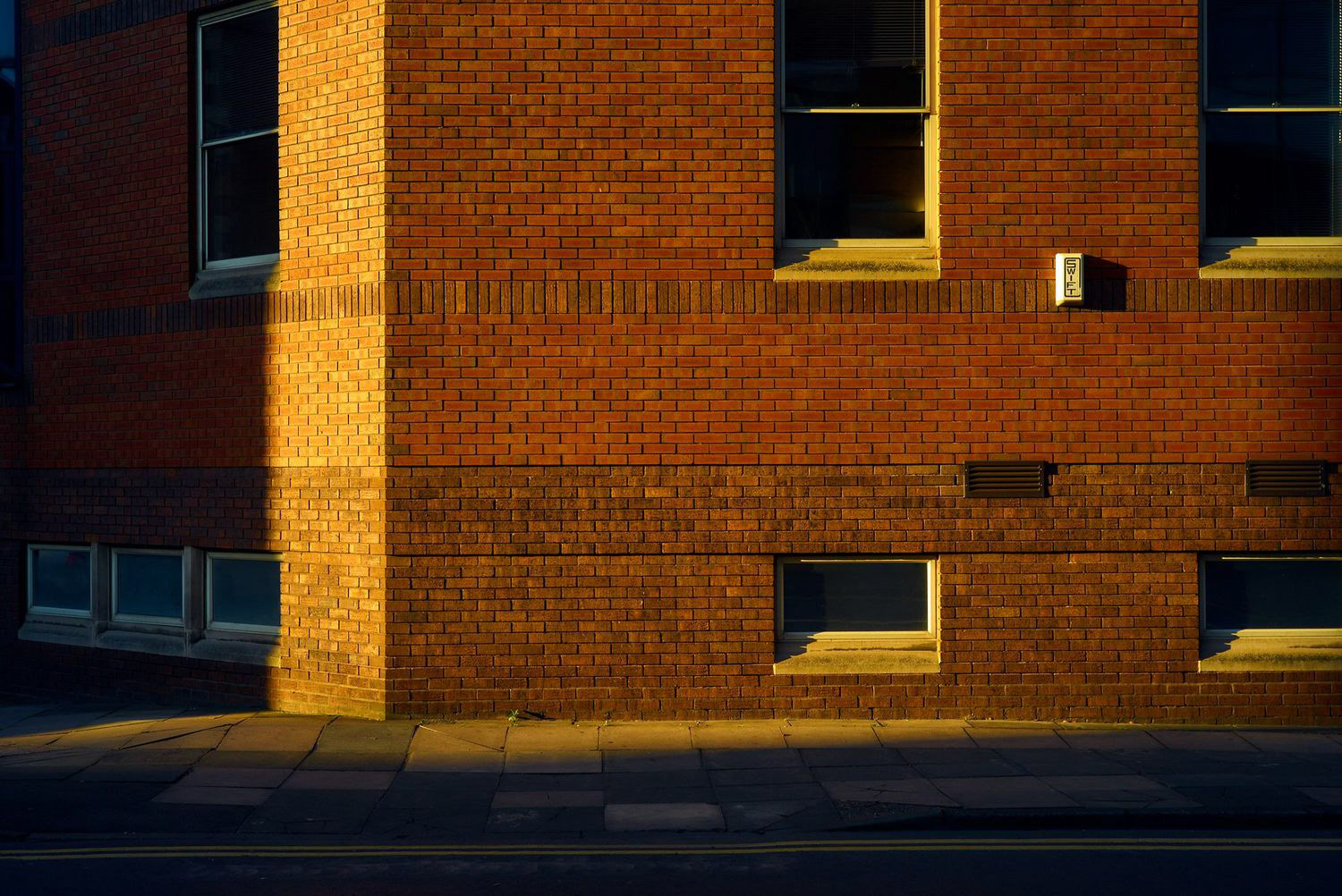 S C 0 3 :   T H E   F L A S H B A C K
As Nick drives home, we get a snippet of his traumatic past. This flashback sequence is an opportunity to be most stylistically loose. After making a short riso animation last semester (image below), I fell in love with the textural depth and variety the medium offers, as well as the delight of running into happy accidents that give the final product a unique look and character. The integral lo-fidelity of risograph also feels appropriate to render a memory sequence as our memories emerge in such loose fashion - not high-definition, crisp images. 
S C 0 4 - 0 5 :   T H E   C O N  F R O N T A T I O N
Contrary to the disdain he first displayed, Nick comes around to have a proper chat with Frank. At the end of this scene, it is revealed that Nick is actually a full grown adult. The camera work in this scene essentially acts as the narrative device as it picks up on what characters are nonverbally communicating with each other, and ultimately what activates the final reveal. Taking place right after the peak golden hour, the light is slightly more subdued, perhaps more somber.